Posted by
m1k3y
on March 18th, 2009 in
transport
Not quite a flying car, but Terrafugia's "roadable aircracraft" is the closest thing yet.
From Xconomy:
..the two-seat, four-wheeled, carbon-fiber-composite aircraft, which can fly up to 450 miles at 115 miles per hour and is distinguished by folding wings that ratchet out of the way when it's on the ground. That makes the craft just 80 inches wide, narrow enough to tool down the highway—where it can go up to 65 mph and get 30 miles to the gallon.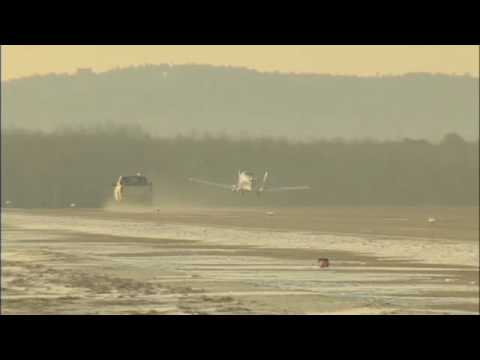 But with an estimated price of $194,000, will there still be anyone rich enough to buy one by the time they're ready to be sold?
thanks to Nora Wainwright for the tip-off!
Previously: