Posted by
m1k3y
on February 1st, 2011 in
advertising
,
design fiction
,
lifelogging
As the information we're leaving and using on the internet leaks out into the world, there's many ways it can do so.
A subtle approach, making it an ambient part of the background, popping up on anything from digital clocks to the ticker on a TV screen to a receipt,  is explored in this collaboration between Dentsu London and BERG:
http://www.vimeo.com/16423199
These devices already exist; such as this mirror that displays your latest SMS messages as you approach it.
As we saw a while ago, the type of personalized advertising shown in the mall scene in Minority Report is just part of the biometric scanning system already being prototyped in Leon, Mexico.  Good for the marketers and authorities who like to track people, more than a little annoying to have personalized advertising constantly calling out to you.
How really not to do it? Try this invasive attention-seeking stunt from Alfa Romeo, in a Dutch shopping centre: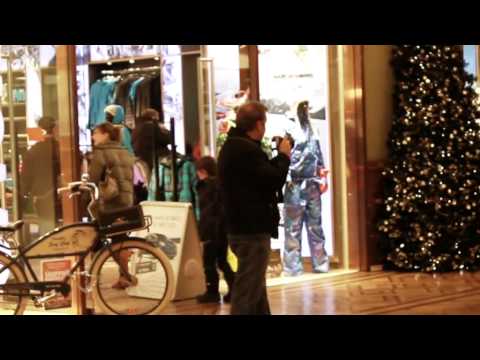 The war for your attention is only going to get worse, unless we're able to take control of how it's used.