Posted by
m1k3y
on March 20th, 2012 in
cyborging
,
DIY
,
sport
Maybe it's a real angel with fake wings – LIFE
WINGS… who doesn't want them? Now you can upgrade from the expensive, cosmetic pretties to this, thanks to WIRED:
Using videogame controllers, an Android phone and custom-built wings, a Dutch engineer named Jarno Smeets has achieved birdlike flight.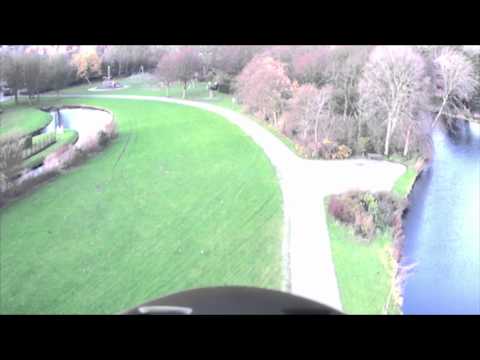 According to Smeets' calculations, he needed approximately 2,000 Watts of continuous power to support his roughly 180-pound frame and 40-pound wing pack. His arms could only really provide 5 percent of that, so the rest would have to come from motors. His arms and pecs would basically serve to guide the device and to flap the wings.

He built his electronic, wireless wing set out of Wii controllers, accelerometers harvested from an HTC Wildfire Android phone and Turnigy motors.

When he landed after the 60-second flight, he said, "At one moment you see the ground moving away, and then suddenly you're free, a really intense feeling of freedom. The true feeling of flying. A [bleep] magical moment. The best feeling I have felt in my life."
Well, only if you're brave enough.
(Interesting to see wing-less angels being part of the plot of The River too)
UPDATE – as was suspected by many, this was a hoax. This doesn't mean Wing Culture isn't a fascinating opposition to Drone Culture.