Posted by
m1k3y
on September 15th, 2014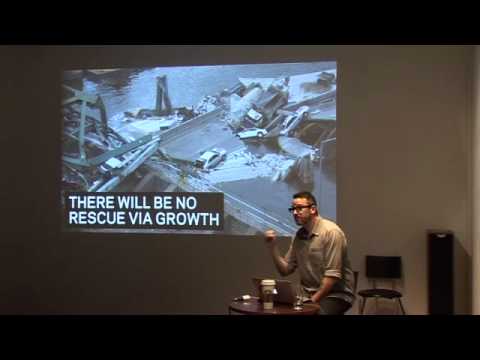 ---
As RT.com explains, the "spacecraft cemetery" is "an area of the South Pacific, approximately 3,900 km from the capital of New Zealand, Wellington. It is used to deposit the remains of spacecraft that do not burn up on re-entry into the Earth's atmosphere, such as the carcass of the Russian Mir space station and waste-filled cargo ships. The remote location was specially selected for the disposal of spacecraft because of its depth of four km and distance from shipping lanes."

This vast crash site for abandoned Space Age artifacts might, in fact, become the final resting place of nothing less than the International Space Station. According to a slightly over-heated Russian press statement in 2011, the ISS could be deliberately crashed into the ocean as early as 2020.

As a spokesperson for Roscosmos said at the time, "After it completes its existence, we will be forced to sink the [International Space Station]. It cannot be left in orbit; it's too complex, too heavy an object, it can leave behind lots of rubbish."

Disastrously underfunded and devoid of human inhabitants by that point, this Mary Celeste of the near-earth orbit would meet a weird and watery fate, falling into the sea perhaps to seed some future artificial reef in the middle of nowhere.
---
#Millennials pic.twitter.com/F68EAWk3MN

— John Robb (@johnrobb) August 7, 2014
---
This will happen someday, but not in our lifetimes. Some who have dared to speculate on a timeline have given themselves plenty of space for error in their predictions–one estimate says anywhere from 1,000 to 10,000 years. Whatever the time frame, it is a fact that humans are speeding up this process.
---
Washed soft and perfectly broken in, this vintage Kent State sweatshirt is cut in a loose, slouchy fit.