Posted by
m1k3y
on June 6th, 2012
Let's get this TED Talk out of the way first: Juan Enriquez: Will our kids be a different species?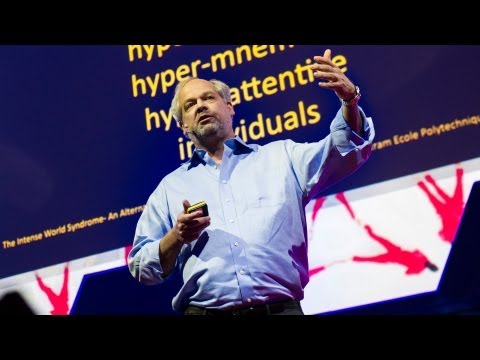 Next, as we remind ourselves, anything that can be done to a rat…
The new study, which appears in Science today, takes a different approach. Instead of trying to repair the main information superhighway from the brain to the body, Grégoire Courtine, of the Swiss Federal Institute of Technology in Lausanne, and colleagues focused on alternative routes. Most spinal injuries in people do not sever the spinal cord completely, explains Courtine. To approximate this situation in rats, his team made two surgical cuts in the spinal cord, severing all of the direct connections from the brain, but leaving some tissue intact in between the cuts. Then they had the rodents begin a rehab regime intended to bypass the fractured freeway, as it were, by pushing more traffic onto neural back roads and building more of them.

This regime, which began about a week after the rats were injured, lasted about 30 minutes a day. During each session, the researchers injected the animals with a cocktail of drugs to improve the function of rats' neural circuits in the part of the spinal cord involved in leg movements, and they stimulated this area with electrodes. With its spinal cord thus primed for action, a rat was fitted into a harness attached to a robotic device that supported its weight and allowed it to walk forward on its hind legs to the extent that it was able. At first, the rats could not move their legs at all, let alone walk.

But after 2 or 3 weeks, the rodents began taking steps toward a piece of food after a gentle nudge from the robot. By 5 or 6 weeks, they were able to initiate movement on their own and walk to get the food. And after a few additional weeks of intensified rehab, they were able to walk up rat-sized stairs and climb over a small barrier placed in their path. Rats that did not undergo rehab, in contrast, showed no improvement at all. Rats suspended over a moving treadmill that elicited reflex-like stepping movement, did not improve either, suggesting that full recovery depends on making intentional movements, not just any movement.
What does every Mutant teen want? Mutant kicks:
Rayfish, a custom footwear company, is marketing leather sneakers that come in every color from shimmering gold to neon green, in patterns that mimick giraffes, zebras, leopard, and lady bugs. And they claim that these designs are grown directly on the hides of custom-engineered stingrays.
And again via our good, good acquaintances at io9:
Susan Dominus has penned a remarkable piece for the New York Times about Krista and Tatiana Hogan, the 4-year old conjoined twin girls from British Columbia who are attached at the head. Scans show that the two girls have brains that are interconnected by a never-seen-before "thalamic bridge," an indication that they might share conscious thoughts. And if their early behavior is any indication, this may very likely be the case.
Finally, our friend Chris Arkenberg tells us to 'ware the body net hackers. That's right, #transhumanproblems:
Security concerns for the nascent field of wireless implants are certainly welcomed but the event stands more broadly as a glowing sign of the times. The relentless ubiquitizing of computation is working its way into our bodies. As has been noted elsewhere [pdf] the path of finance and innovation for these waves of emerging technology typically follows the military-medical-consumer pipeline, walking down the line of survivability from being blown up by an Afghani IED, past spastic hearts and hungry cells, into urban navigation and caffeine acquisition. And maybe transdermal metabolic sleeves for networked jogging or ward implants for not-so-bad convicts squeezed out of overcrowded prison farms and remotely monitored for geofencing violations or the odd spike in muscular adrenergics. The military has the money to develop the tech and treat its soldiers, who are summarily discharged into hospitals that facilitate the transfer of technology into the private sector. Point being, if you're starting to save up for that cybernetic occipital mat implant, you'd be most well-served to enlist the ready hand of McAfee Security to guard your mind meats from the shady legions of digital malcontents. Standard fees, of course, do apply.