Posted by
m1k3y
on August 2nd, 2014
A short megamix of the latest Interstellar trailer.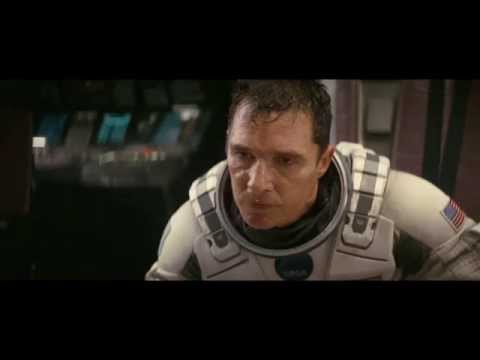 We used to look up in the sky and wonder at our place in the stars, and now we just look down and worry about our place in the dirt.
The origin of Turkmenistan's Darvaza Crater – nicknamed the "door to hell" – is disputed, but the theory most widely accepted involves a Soviet expedition to explore for gas.

A Turkmen geologist claims the borehole was set alight in 1971 after fears it was emitting poisonous gases. It has now been burning for 40 years.
"It's as if the Earth is celebrating. Soon, no more humans!"

there's been new (and definitive) evidence released that the Siberian holes were created via methane released from warming permafrost, not a pingo as had been hypothesized earlier. Today, the journal Nature published an interview with archaeologist Andrei Plekhanov​ and his scientific team, who investigated the first hole. That team measured methane concentrations up to 50,000 times standard levels inside the crater:

Plekhanov and his team believe that it is linked to the abnormally hot Yamal summers of 2012 and 2013, which were warmer than usual by an average of about 5°C. As temperatures rose, the researchers suggest, permafrost thawed and collapsed, releasing methane that had been trapped in the icy ground

.
"It is a small village and this happened very suddenly," local legislator Dilip Walse Patil told CNN-IBN TV network. One local commissioner, Prabhakar Deshmukh, said more than 150 people could be trapped.

Landslides are common in the area during the monsoon season, which runs from June through September.

Pune district is about 150 kilometers (95 miles) southeast of Mumbai, India's commercial capital. The nearest medical center is about 15 kilometers (9 miles) from the village.

The area around the village has been deforested extensively, increasing its vulnerability to landslides.

Similar deforestation and environmental damage have caused floods and landslides in other parts of India. Last year, more than 6,000 people were killed as floods and landslides swept through the hilly northern state of Uttarakhand during the monsoon season.
Nasa is a major player in space science, so when a team from the agency this week presents evidence that "impossible" microwave thrusters seem to work, something strange is definitely going on. Either the results are completely wrong, or Nasa has confirmed a major breakthrough in space propulsion.

…

"Test results indicate that the RF resonant cavity thruster design, which is unique as an electric propulsion device, is producing a force that is not attributable to any classical electromagnetic phenomenon and therefore is potentially demonstrating an interaction with the quantum vacuum virtual plasma."

This last line implies that the drive may work by pushing against the ghostly cloud of particles and anti-particles that are constantly popping into being and disappearing again in empty space. But the Nasa team has avoided trying to explain its results in favour of simply reporting what it found: "This paper will not address the physics of the quantum vacuum plasma thruster, but instead will describe the test integration, test operations, and the results obtained from the test campaign."
Bill Nye: We May Discover Life on Europa (without attempting a landing there, mind you!):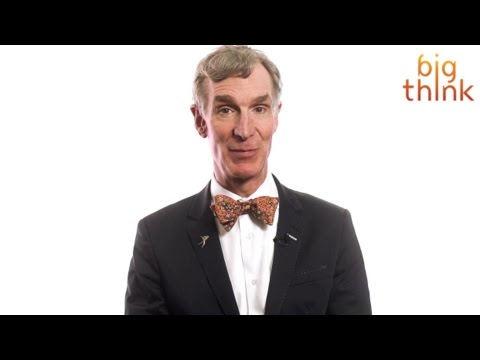 A real life space mystery has been solved:
Astronomers have long known that interstellar molecules containing carbon atoms exist and that by their nature they will absorb light shining on them from stars and other luminous bodies. Because of this, a number of scientists have previously proposed that some type of interstellar molecules are the source of diffuse interstellar bands — the hundreds of dark absorption lines seen in color spectrograms taken from Earth.

In showing nothing, these dark bands reveal everything. The missing colors correspond to photons of given wavelengths that were absorbed as they travelled through the vast reaches of space before reaching us. More than that, if these photons were filtered by falling on space-based molecules, the wavelengths reveal the exact energies it took to excite the electronic structures of those absorbing molecules in a defined way.

Armed with that information, scientists here on Earth should be able to use spectroscopy to identify those interstellar molecules — by demonstrating which molecules in the laboratory have the same absorptive "fingerprints." But despite decades of effort, the identity of the molecules that account for the diffuse interstellar bands remains a mystery. Nobody has been able to reproduce the exact same absorption spectra in laboratories here on Earth.

"Not a single one has been definitively assigned to a specific molecule," said Neil Reilly, a former postdoctoral fellow at Harvard-Smithsonian Center for Astrophysics and a co-author of the new paper.

Now Reilly, McCarthy and their colleagues are pointing to an unusual set of molecules — silicon-terminated carbon chain radicals — as a possible source of these mysterious bands.
The ESA are chasing down a comet, live tweeting from space:
Latest OSIRIS image of #comet #67P, taken 29 July: http://t.co/5rtX7NYAYm pic.twitter.com/sGOSABf3Yd

— ESA Rosetta Mission (@ESA_Rosetta) July 31, 2014
The end of the world as the hominid species has known and shaped it and/or the beginning of life as a space-faring species, as we follow the path laid by our children, the robot explorers. Fleeing the world we killed in our adolescence. As Burroughs & Leary put it: