Posted by
m1k3y
on August 2nd, 2010
From beyond the Uncanny Valley comes this disturbing creation, the mutant hybrid lovechild of Casper the Friendly Ghost and Dren from Splice.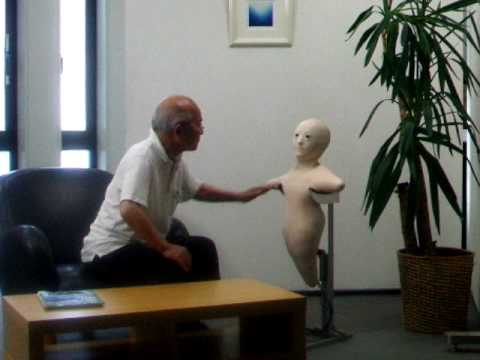 The portable machine features a soft silicone body that is pleasant to the touch, and it uses 9 actuators to move its eyes, mouth, head and rudimentary limbs
Now, trust me.. in an earlier experiment in journalism I hung out in a warehouse in Japan where they made fuckable mannequins.. these don't stand a chance. Sure, they're built for telepresence…
The robot's actions mirror those of the remote user, whose movements are monitored by real-time face tracking software on the user's computer. Users can also transmit their voice through the robot's embedded speakers.
.. but you just know they'll have preset 'routines' or have playable 'games' for them, soon enough too.
More details over on Pink Tentacle.
On sale now, from $US 8K for the low-end model, to $US 35K for the deluxe.
via JWZ